Kriek Boon Sélection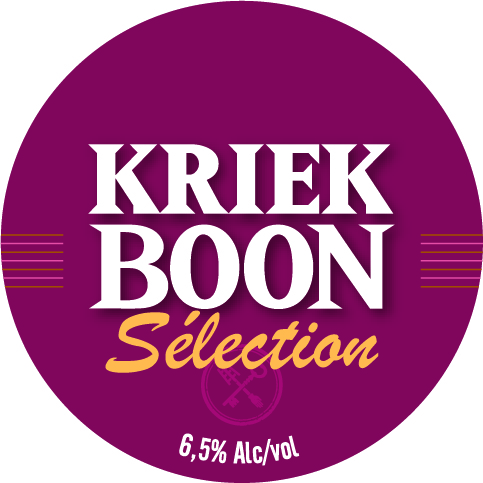 The intense wealth of cherries on draught
Have a deliciously fruity experience at your favourite pub with Kriek Boon Sélection, a Kriek draught beer with extra cherries. This blend of Kriek Lambic and young Lambic is 100% natural and completely irresistible because of its rich cherry flavour.
Kriek Boon Sélection is only available on draught and is based on our bottled Oude Kriek Boon. Kriek Boon Sélection is made in a similar way as Oude Kriek Boon: we make it by fermenting 400 grams of fresh cherries per litre Lambic. The blend of this Kriek Lambic and young Lambic is kegged. The high number of cherries result in a very intense, yet slightly tart cherry flavour. Result: this beer is 100% natural.
The cherries used to make Kriek Boon Sélection are carefully harvested. They are cleaned right after they are harvested: we remove the leaves and stems so that only the cherries with their pits remain. We then freeze the cherries immediately and store them in our special cold store. This allows us to make beer with fresh cherries all year round. We use up to 300 tons of fresh cherries a year for all our Kriek beers
Flavour
Kriek Boon Sélection guarantees a special experience with its delicious aroma dominated by cherries, ripe fruity notes and typical slightly tart Lambic character. Kriek Boon Sélection is so rich in cherries that it is instantly recognisable by its deep red colour and pink head. Interesting fact: this Kriek beer does not contain any added flavourings or sweeteners.
Serve at 6°C in a tulip glass.