Lambiek Boon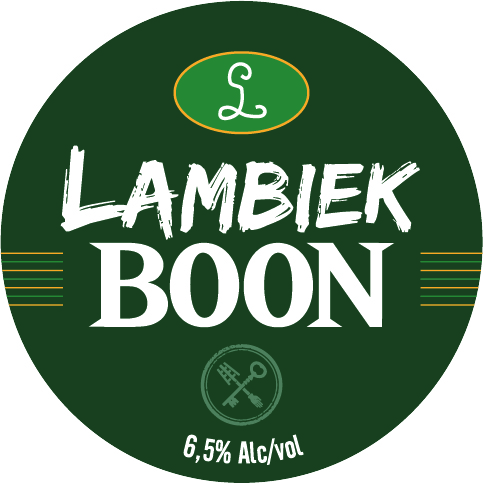 The purest archetypal beer,
Lambic is the archetypal beer we use to make our other beers, but it is also delicious in its own right thanks to its gentle and slightly tart flavour. You can enjoy this classic with fruity tones in the pubs of the Lembeek area.
Lambic is the foundation for our spontaneously fermented beers. For example, we blend Lambic of different ages to make Oude Geuze or Kriek. This is the main beer we use for our other beers, but it is also very much appreciated in its own right for its slightly tart, yet gentle taste. This beer matures in special oak barrels or foeders. When the Lambiek Boon has matured for 2 years, it is kegged and delivered to the pubs of the Lembeek area. They are the perfect place to enjoy this magnificent beer.
As Lambic is allowed to ferment in wooden barrels that are not pressurised, it does not have any carbonation. So it is a flat beer with no foam head. When we combine young and old Lambic into a blend that undergoes secondary fermentation in the bottle, we get a delicious beer that does foam: Oude Geuze.
Flavour
The flavour of Lambic beer may depend on the actual oak barrel it matured in. We always select a very gentle batch for our Lambiek Boon that is sold on draught in the pubs of our region. It will have lovely fruity notes reminiscent of apricot and grapefruit.
Vintage
The Lambiek Boon kegs always show a foeder number: the number of the actual oak barrel that the beer matured in at our brewery. The kegs also mention the Lambic's age.
Serve at 6°C in a traditional Geuze Boon glass or tulip glass.